Shock
XPLOR PRO 8946
EXPERIENCE SUPERIORITY - THE PROGRESSIVE DAMPING SYSTEM COMBINED WITH SUPERTRAX
Search Authorized Centers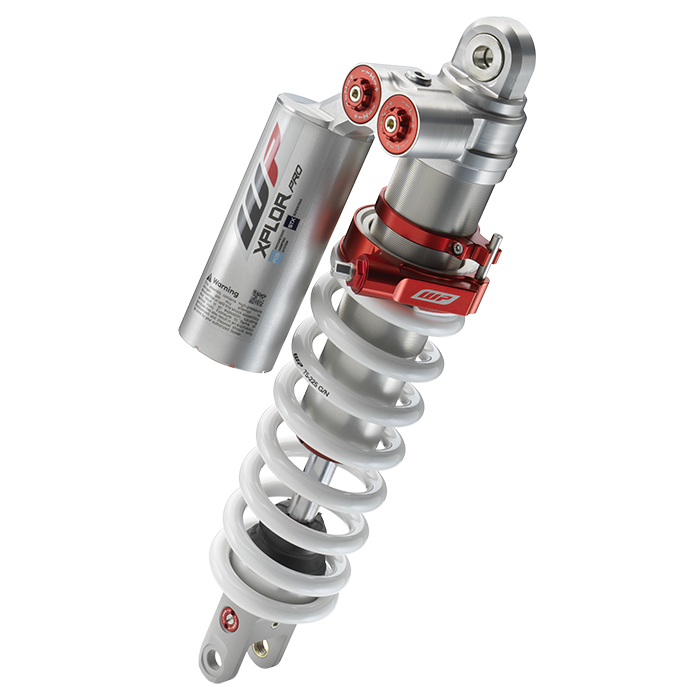 Technology
The PROGRESSIVE DAMPING technology offers more ground clearance compared to the linked damping system and due to the size it saves a lot of weight.
The SUPERTRAX technology is a further development of the TRAX system. In addition, this technology offers more control and more comfort because the reaction time of the TRAX system can be adjusted individually.
Technical Data
Adjuster
spring preload

High-speed rebound damping

high-speed compression damping

Low-speed rebound damping

low-speed compression damping
Technical Description
The XPLOR PRO 8946 Shock is unaffected by all the obstacles the terrain throws at it. Due to the highly innovative SUPERTRAX technology, the rebound speed can be optimized via adjusters after a lift off of the rear wheel and the time without ground contact can be drastically reduced. This means that enduro riders with the XPLOR PRO 8946 SHOCK are back on the throttle faster and dig their rear wheel into the dirt. Reduced motorcycle compression and a more upright riding position reduces the physical stress on the rider and ensures a crucial advantage in competition.
Benefits
Increased control and a more comfortable driving experience
Individual adjustability of the rebound movement
More grip and traction of the rear wheel and therefore improved acceleration
SUPERTRAX is used by factory team riders in Enduro, MX and Rally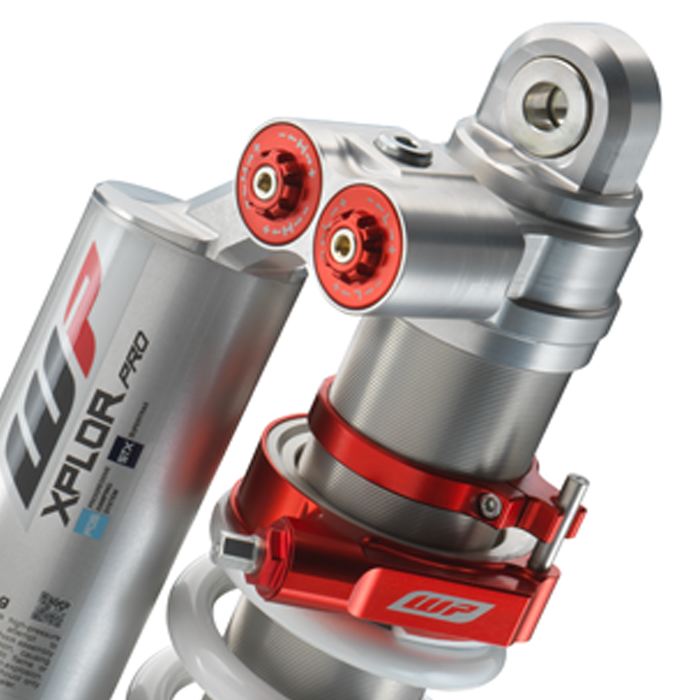 Fully adjustable compression and rebound damping allows individual optimization for each rider and their style of riding.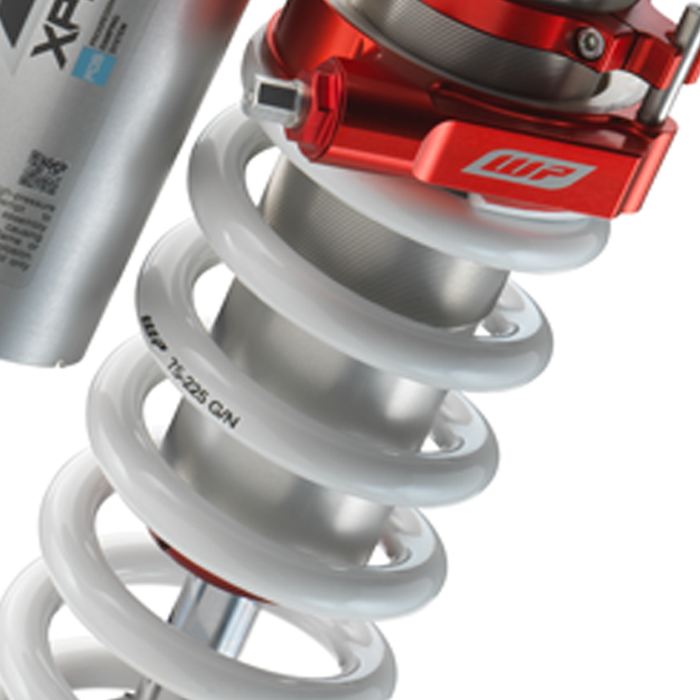 Friction-optimized parts and lower production tolerances ensure an even higher level of performance.
Offroad
Take your riding to the next level