Technology
The OPEN CARTRIDGE technology is race-proven and provides increased comfort when using more aggressive setups.
Technical Data
Adjuster
compression damping

spring preload

rebound damping
Technical Description
The WP APEX PRO 6500 Cartridge has been developed for Chris Fillmore to win at Pikes Peak and to get the track record in Middleweight class. It provides excellent damping results combined with outstanding response. The rider has improved control and increased tuning capabilities. A full adjustable open cartridge system combined with high-quality materials ensures optimum performance and responsiveness. This cartridge offers you the best handling you've ever wished for.
Benefits
Lightweight construction
Adjustable rebound damping
Adjustable compression damping
Adjustable spring preload
Proven open-cartridge system
Improved comfort
Fully adjustable compression and rebound damping allows individual optimization for each rider and their style of riding.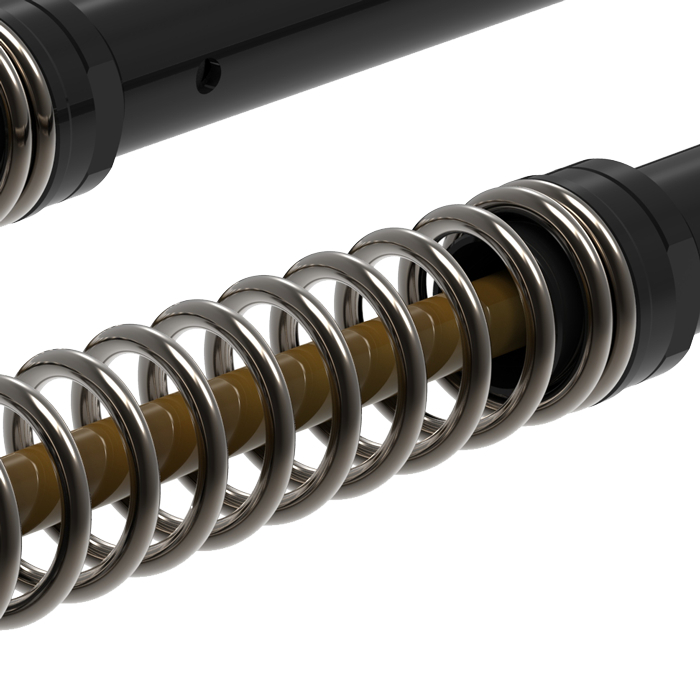 Friction-optimized parts and lower production tolerances ensure an even higher level of performance.
Street
Find performance you never knew you had