Become a Dealer
WP develops high-performance motorcycle suspensions and components. With a focus on innovation and precision, WP is committed to giving riders the technical edge to take their riding to their personal pinnacle of performance. But to build up speed, one must be truly dynamic, so adjustability is of top importance. This lets WP-equipped riders maximize their potential to meet the unique demands on equipment, personal skills and fast-changing conditions in the powersports realm.
Performance
Performance is more than a word to us – it is central to all we do. To allow you to perform at your highest level, WP is dedicated to developing performance-focused suspension, equipment and services that deliver reliability and consistency to motorcyclists. So, whether you're a professional racer or and avid leisure motorcyclist, you benefit from the same progressive approach, that allows the world's most fastest to get in front.
Innovation
WP's relentless pursuit of winning performance fuels our continued innovation and product progression. In an industry where pushing the limit is a necessity, WP invests in rigorous testing, research and development, to ensure the edge is never lost – both on the race track and in the real world.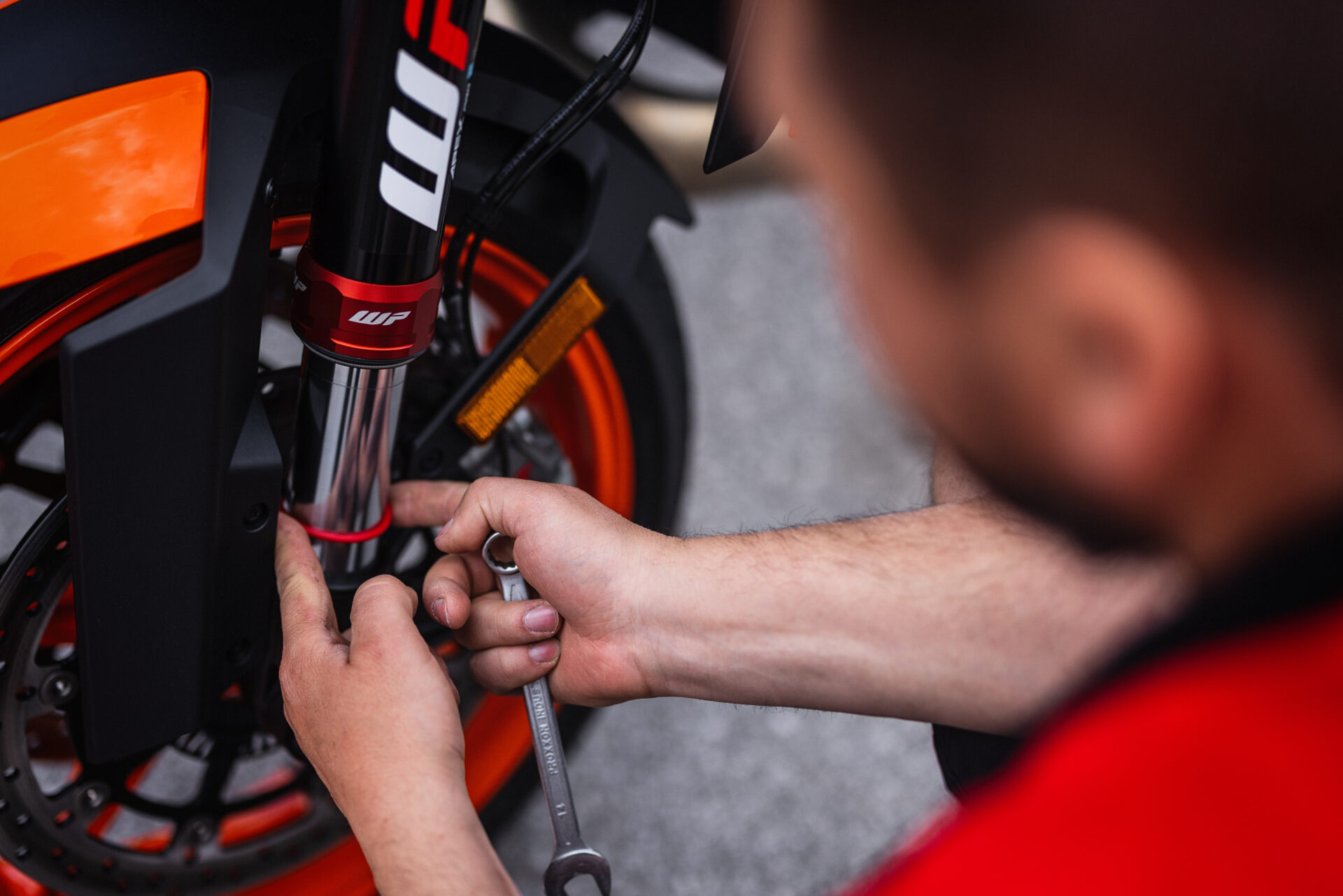 Please get in touch with service@wp-suspension.com for your enquiries.