Technology
The CLOSED CARTRIDGE technology is a closed system that reduces friction, keeps damping constant and improves responsiveness.
The CONE VALVE technology replaces the classic shim stack design of conventional suspension forks and improves the smooth and turbulence-free oil flow through the damping piston by using a conical valve. This enables a linear damping performance with stiffer tunings without loss of comfort for the rider. Different cone sizes and adjustment options allow the damping performance to be individually adapted for every situation.
Technical Data
Adjuster
compression damping

spring preload

rebound damping
Technical Description
The WP XACT PRO 7548 fork permits almost limitless damping performance due to a unique valving system. The setup of a conventional damping system has always been a compromise between sufficient comfort and bottoming reserves, whereas the Cone Valve technology now permits a combination of both factors, resulting in outstanding damping behavior in all driving situations. The WP Cone Valve Fork comes made to measure for every customer and is made of the highest quality materials and coatings which have been developed in close collaboration with current World Championship riders of KTM, HUSQVARNA and many more. Enjoy the riding experience with our top of the line suspension.
Benefits
Lightweight construction
More comfort when using harder set-ups
All adjustments made externally
No sealing surface so minimum drop of pressure after valves opens
Unlimited opening up of WP Cone Valve so harshness reduced
No shims, therefore no loss of damping because of bent shims
HQ coating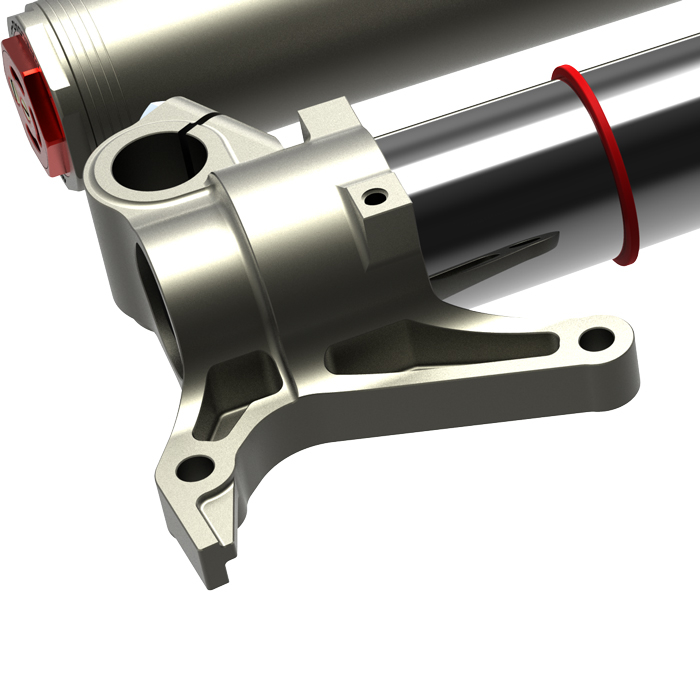 Fully adjustable compression and rebound damping allows individual optimization for each rider and their style of riding.
Friction-optimized parts, high-quality coating and lower production tolerances ensure an even higher level of performance.
Offroad
Take your riding to the next level