4 ALL THE RIDERS (FEAT. JORGE PRADO)
THE MOTOCROSS COMMUNITY IS COMING TOGETHER
With the introduction of the "4 ALL THE RIDERS" concept, WP Suspension reinforces its dedication to serving the diverse needs of the motocross community. By offering a wide array of PRO COMPONENTS designed specifically for each individual, riders can now enhance their performance and optimize their riding experience.
Jorge Prado's participation in this community event has generated a surge of excitement and anticipation among riders of all skill levels. As a multiple-time motocross world champion, Prado's presence adds a new level of thrill and inspiration, motivating riders to push their limits and strive for excellence.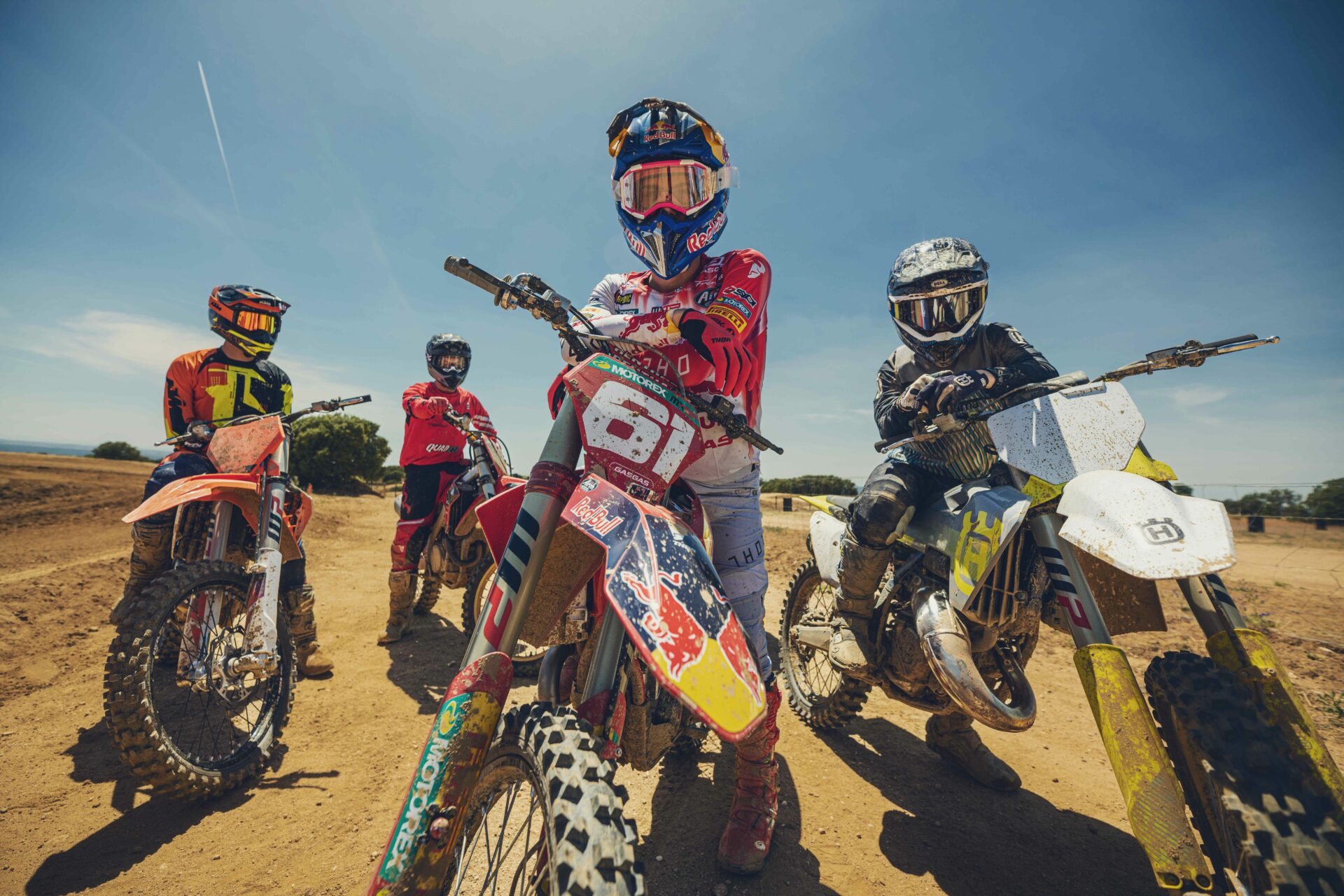 WP Suspension's PRO COMPONENT are built using cutting-edge technology and engineering expertise, ensuring that riders can unlock their full potential on the track or trail. Whether it's customized damping systems, adjustable spring rates, or advanced compression settings, WP Suspension's offerings cater to the specific requirements and preferences of each rider.
Our WP XACT PRO COMPONENTS range has been a success in the off-road scene, thanks to our signature technologies, such as the CONE VALVE and SUPERTRAX Technologies, riders can take their rider experience to the next level. The XACT PRO 8950 Shock and XACT PRO 7548 Fork will fit and revolutionise the motocross range of Honda, Kawasaki, KTM, Husqvarna and GASGAS, riders around the world can expect more exciting developments and advancements that will further enhance their riding experiences.
Watch the full video of the video on our WP YouTube Channel and experience the best of both worlds, factory-level performance and total comfort with the XACT PRO COMPONENTS
For more detailed information visit your nearest WP AUTHORIZED CENTER