NAVAS PETIT TAKES HOME THE BRONZE MEDAL AT X-GAMES
When passion becomes a career, you just don't surpass in accomplishment, you become unstoppable.
Several Moto X categories took place on the same day at the X-GAMES. Moto X Freestyle opened out the day at Slayground, followed by Moto X Best Whip, Moto X 110s, Moto X Best Trick and finally, Moto X Quarterpipe High Air closing out the day. WP Suspension, Navas Petit made his first appearance at the X-GAMES and took home the bronze medal on his GASGAS MC450F. The Spanish MX Freestyle phenomenon demonstrated his technical skills at Moto X QuarterPipe High Air, performing an impressive jump of almost 14 meters high. Navas was joined on the podium by Axell Hodges taking home the silver medal and Colby Raha claiming victory, both from the USA.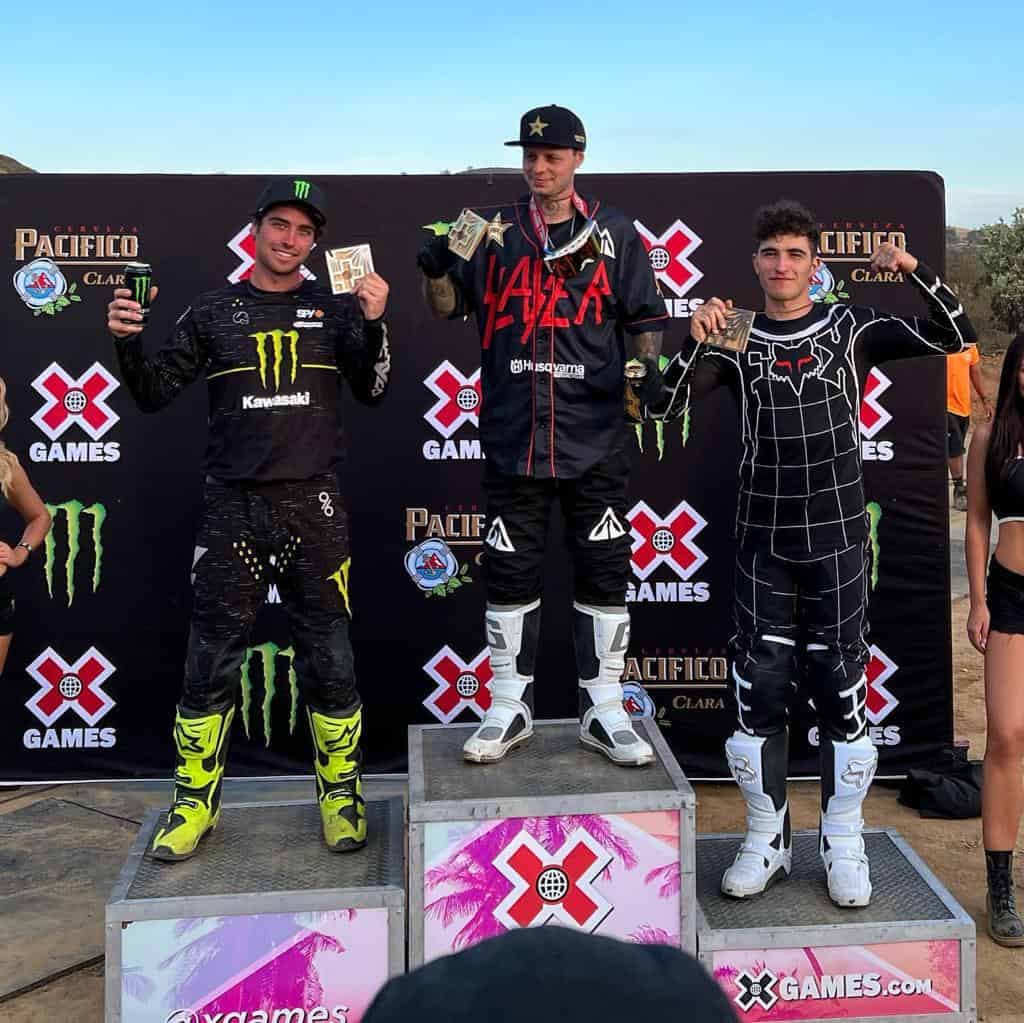 The promising 24 years old FMX rider, with XACT PRO COMPONENTS equipped, takes WP Suspension to the podium demonstrating an astonishing performance bringing the very best of the bike. Lighter, stronger, cutting-edge technology, the XACT PRO COMPONENTS have proven maximum efficacy, perfectly aligned to the rider's style designed with the latest developments.
Navas Petit: The truth is that I don't even know where to start… Beating world records in my rookie year at one of the most important competitions in the world and competing against the best riders on the planet. I put all my effort on stage, managed to withstand all the pressure and take home the bronze medal. This victory is dedicated to my family and friends who supported me along the way, without them I would never have made it this far.
Navas Petit is already looking forward to the next challenge, ready to push the boundaries of freestyle motocross. 
Watch the Moto X QuarterPipe High Air: HIGHLIGHTS | X Games 2022
Congratulations from the WP Suspension Team!

#WPSuspension #XACTPRO #XGAMES