The New APEX PRO 7548 Fork
Dominate the beast!
Dominating the beast is not an easy task. At WP Suspension, we always work so that every rider can squeeze the most of the competitive spirit that we carry inside. That's why we are never satisfied, and every day we take a step further forward. With our experience in the world of professional motorsports and our ambition to create premium products, success is guaranteed.
A design inspired by the RC16 from MotoGP and the most advanced racing technology has resulted in the APEX PRO 7548 Fork, a fork with all the necessary ingredients to offer you handling on another level and don't go unnoticed on the street nor on the track.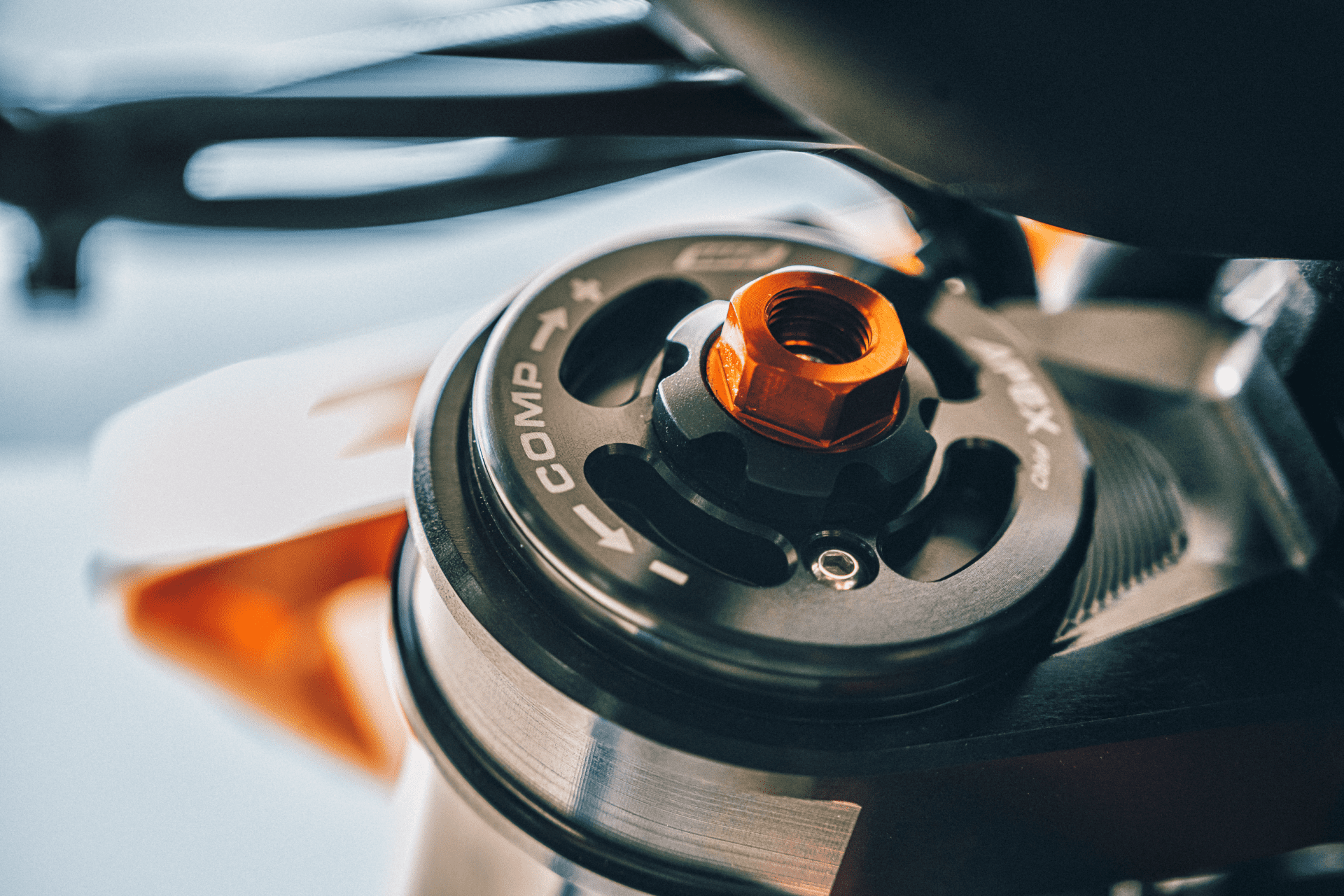 With every detail taken care of, the APEX PRO 7548 Fork has been specially created for the KTM 1290 SUPER DUKE R, adding an even sportier and more premium touch. The APEX PRO 7548 Fork guarantees the best performance for race-oriented motorcyclists and professional racers. The individual damping properties can be finely and individually tuned with the fully adjustable compression and rebound damping. The WP APEX PRO 7548 Fork has an internal reservoir. By putting the oil in this reservoir under pressure, the damping is much more consistent. The APEX PRO 7548 Fork can be combined with the APEX PRO 7746 shock, so you have everything you need to tame the beast.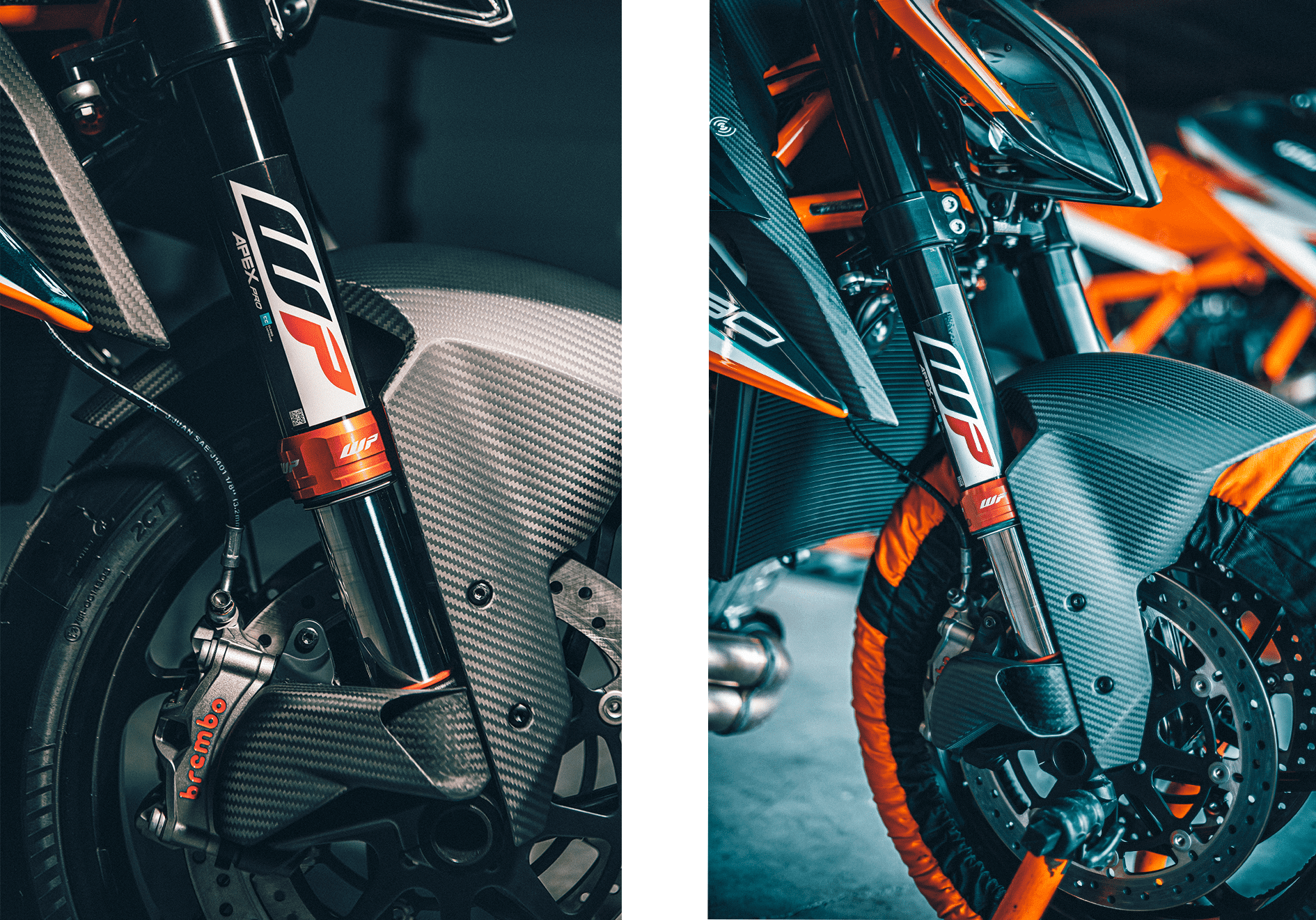 For more information about the APEX PRO 7548 Fork, press here.