WP Suspension riders dominate the 3 categories of the 2023 Motocross World Championship
In a thrilling season of high-speed action and fierce competition, WP Suspension riders Jorge Prado, Andrea Adamo and Courtney Duncan have emerged as the 2023 Motocross World Champions on MXGP, MX2 and WMXGP respectively, solidifying their places in the history of the sport. Their remarkable achievements have left motocross enthusiasts and fans worldwide in awe.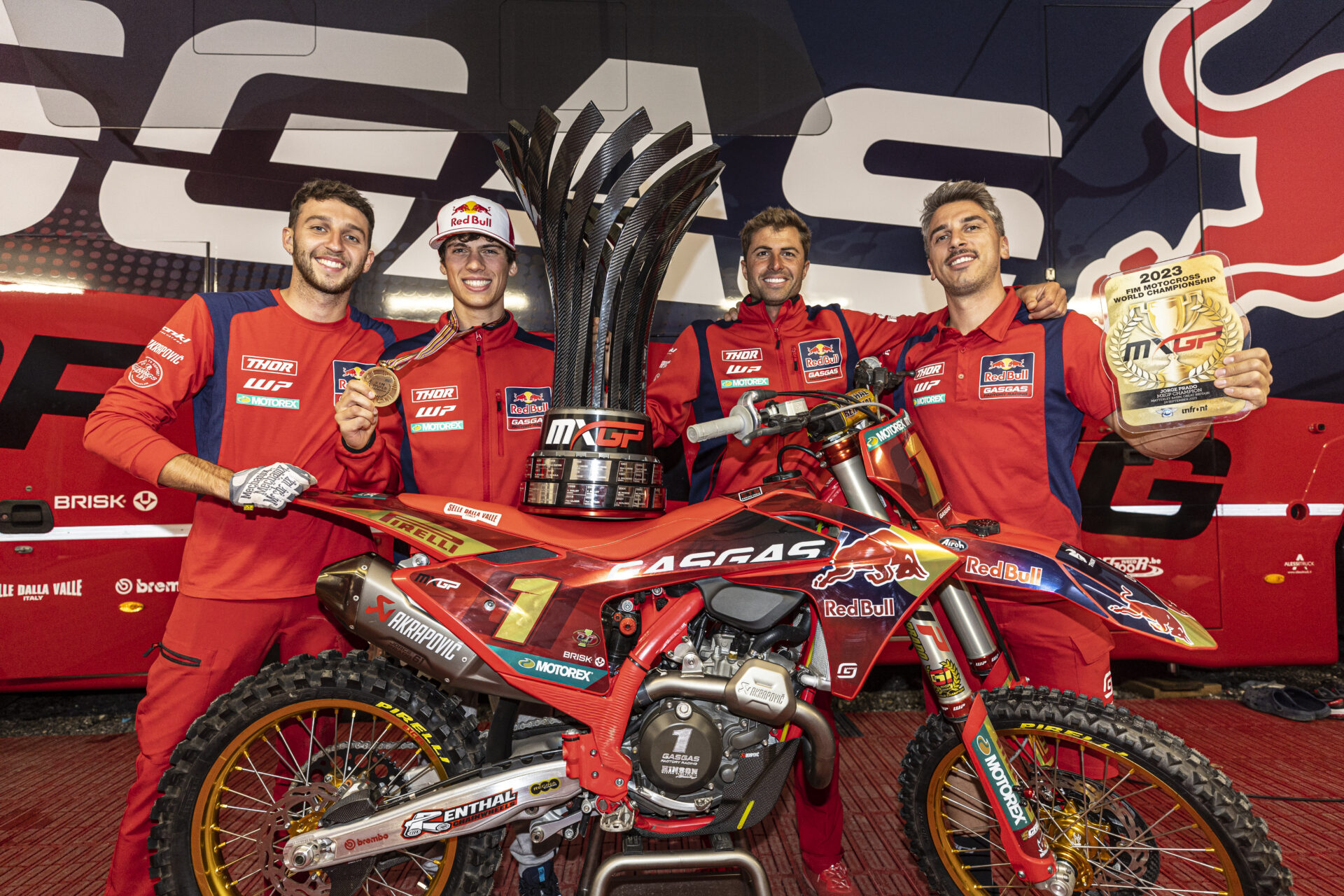 Prado's Stellar Performance:
With already 2 MX2 World titles in his pockets, the twenty-two years old Jorge Prado has made history once again, riding his GASGAS MC 450F and team rider of the Red Bull GASGAS Factory Racing, after a season dominated by his determination and no mistakes, he claimed his first MXGP World Champion title.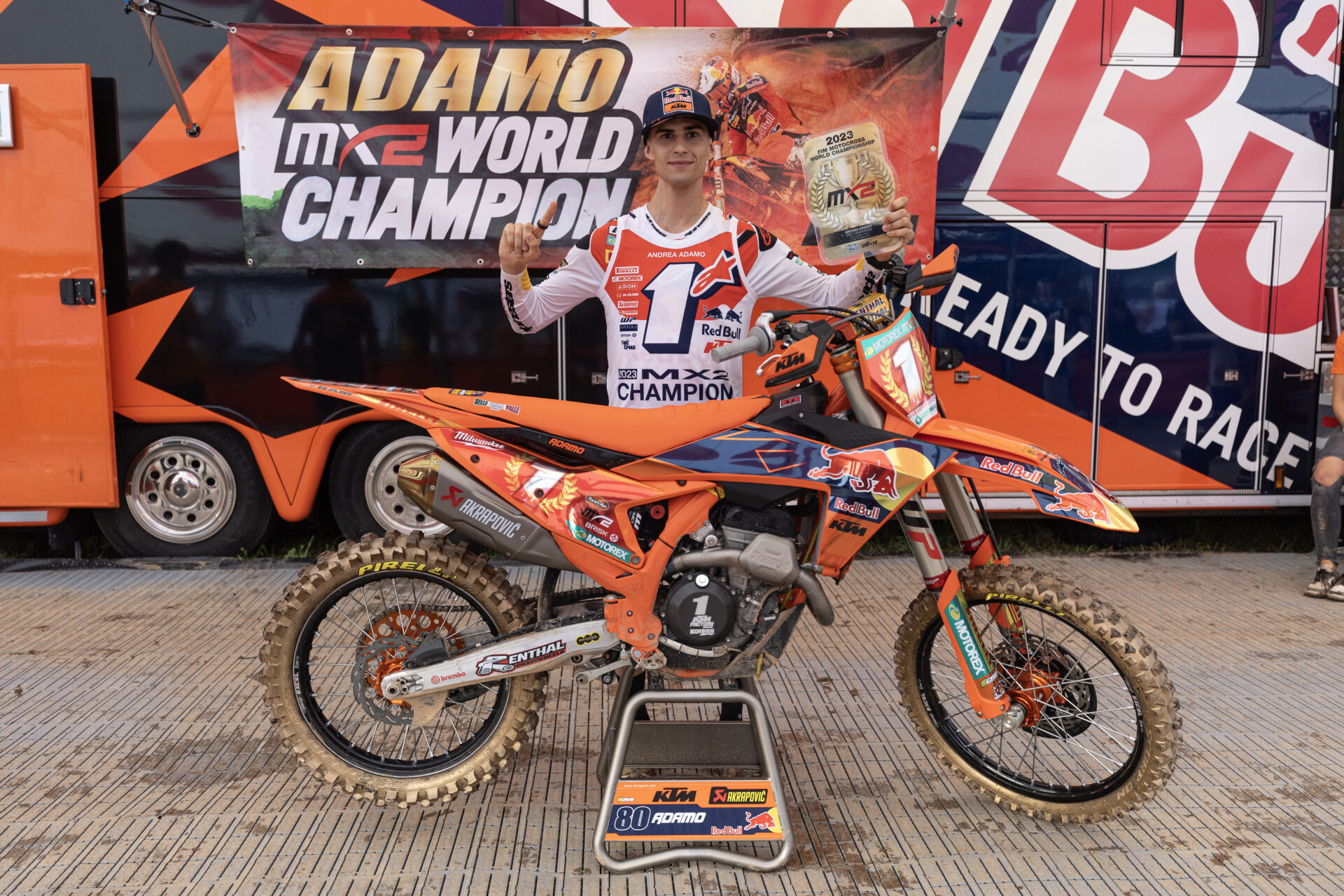 Adamo's Triumph:
Andrea Adamo, with his KTM 250 SX-F from the KTM Red Bull Factory Racing Team, showcased exceptional skills and determination throughout the 2023 MX2 World Championship season, securing his first-ever World Champion title.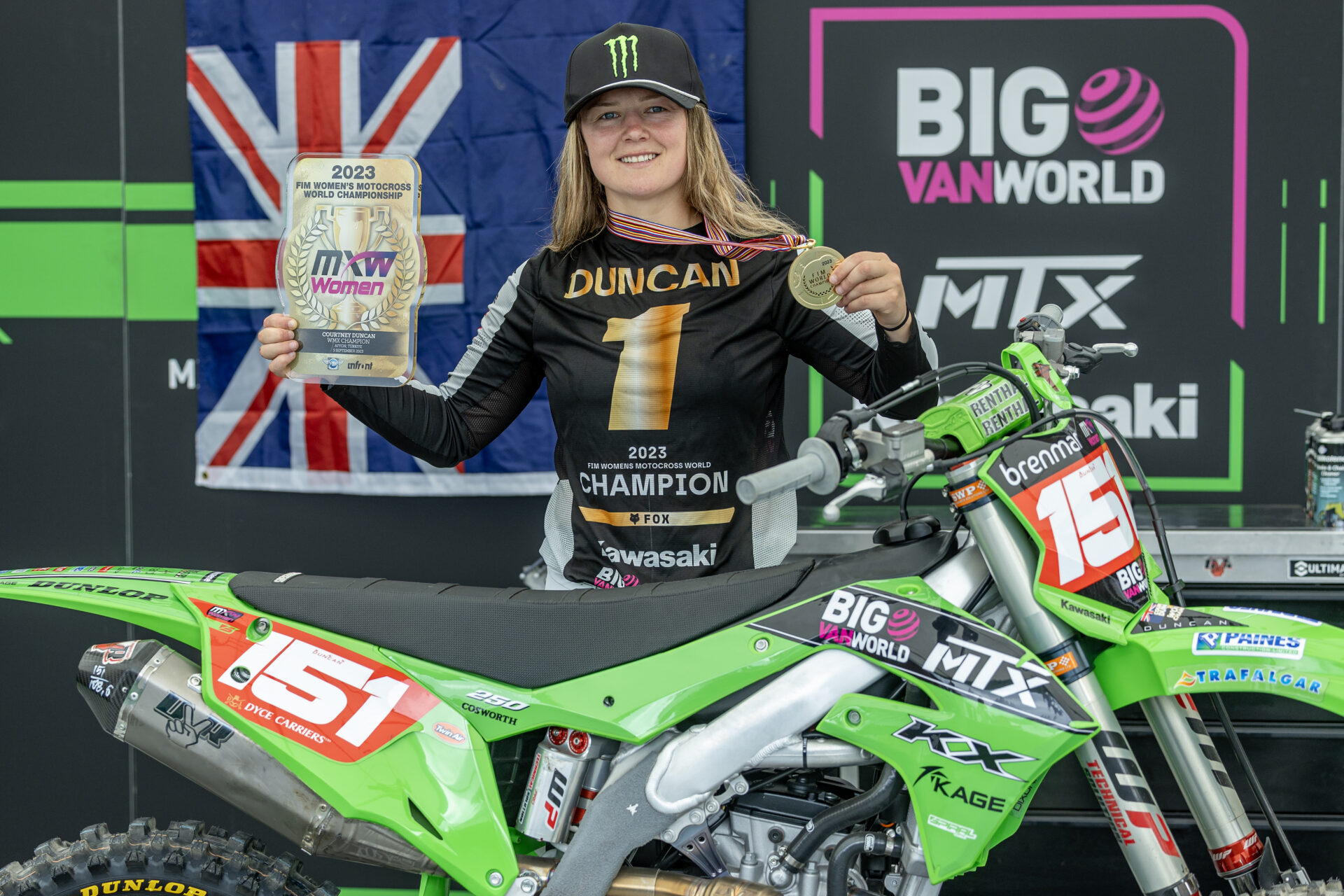 Duncan's Dominance:
In a display of unwavering determination and unmatched talent, New Zealand's motocross sensation, Courtney Duncan, has triumphed once again, clinching her third Motocross World Title.
From exhilarating starts to heart-pounding finishes, Duncan with her Kawasaki KX250F fitted with the XACT PRO COMPONENTS from WP, consistently showcased her prowess on the track. Each race was a testament to her relentless pursuit of excellence, further solidifying her status as one of the sport's brightest stars.
WP Suspension's Impact:
WP Suspension's expertise and support in optimizing the riders' bikes for varying terrains and conditions contributed significantly to their victories. The suspension setup fine-tuned by WP Suspension engineers proved to be a game-changer, enabling Prado, Adamo and Ducan to navigate challenging tracks with precision and confidence.
These accomplishments in the 2023 Motocross World Championship have left an indelible mark on the sport, showcasing their extraordinary talent and dedication. With WP Suspension as their trusted partner, these champions have set a new standard for excellence in motocross, and fans eagerly anticipate their future endeavours on the track.
Find your world-class performance setup in one of our WP Authorized Dealers.