XACT PRO COMPONENTS FOR THE HUSQVARNA 2023
MOTOCROSS RANGE
Our ideas are clear and concise, our commitment to being at the top is solid and our gaze is always fixed on progress. Our results in all the elite categories in the world of motorsports are proof of our hard work to bring our advances, quality and performance to those riders who want to go one step further than the rest. Whether on the motocross track, on the street or in the mountains, our WP PRO COMPONENTS
will make the difference.
With the launch of the new and redesigned Husqvarna Motorcycles 2023 motocross range, we, at WP Suspension are proud to present the XACT PRO 8950 Shock absorber and the XACT PRO 7548 Fork.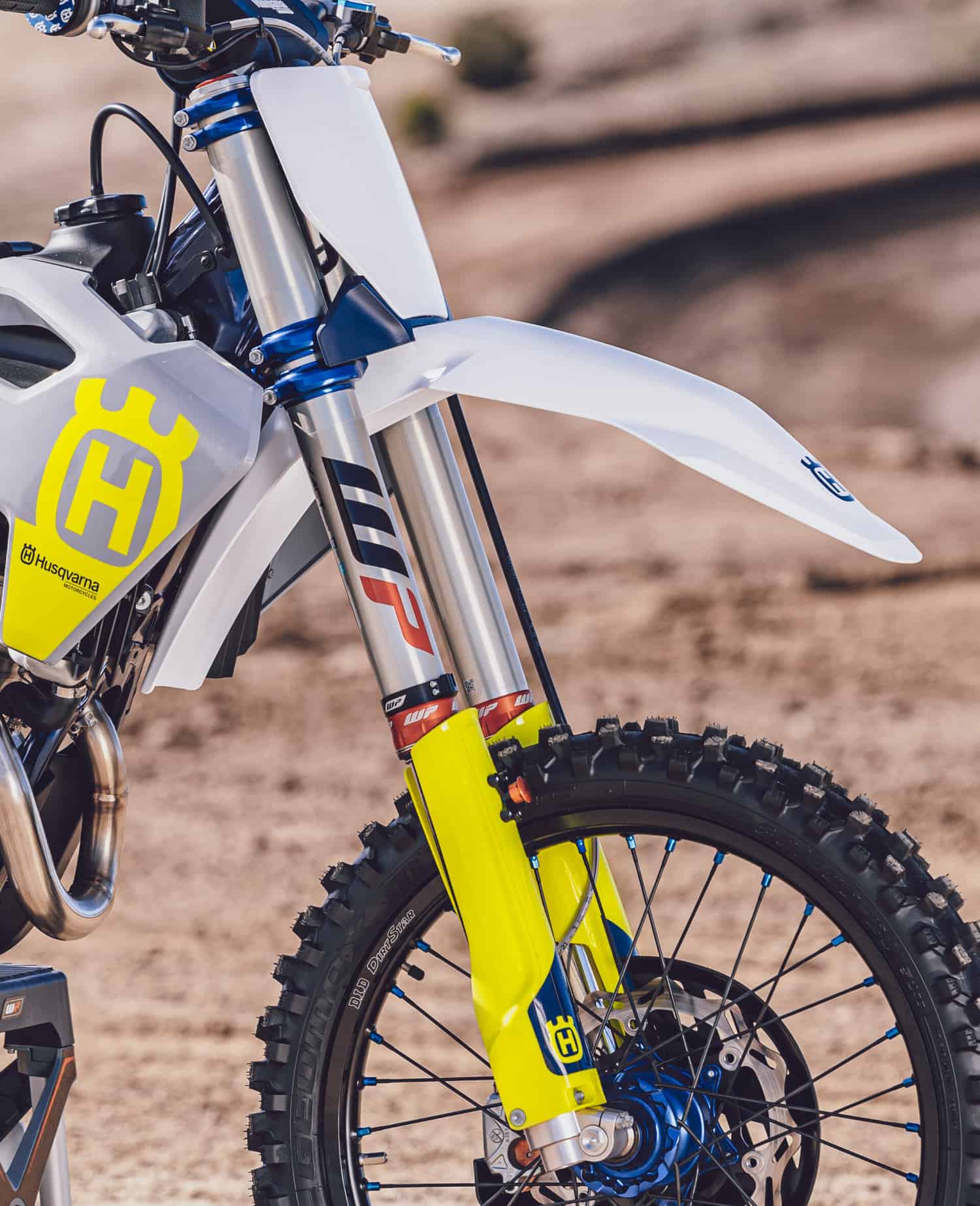 The XACT PRO 7548 Fork is the secret weapon against loss of damping. Equipped with the WP CONE VALVE Technology there is sensationally direct feedback despite a constant damping performance. In combination with the WP CLOSED CARTRIDGE Technology, established in professional motorsport by the most successful racing teams in the world, the result is a unique riding experience with a significant increase in comfort without having to give up direct feedback and dynamic manoeuvres.
• Improved feedback from the track in every riding situation
• Pressurized System reduces cavitation risk – no damping loss
• Extreme longevity due to the use of only high-quality materials
• All settings can be adjusted externally and flexibly
• Specially handcrafted with the highest care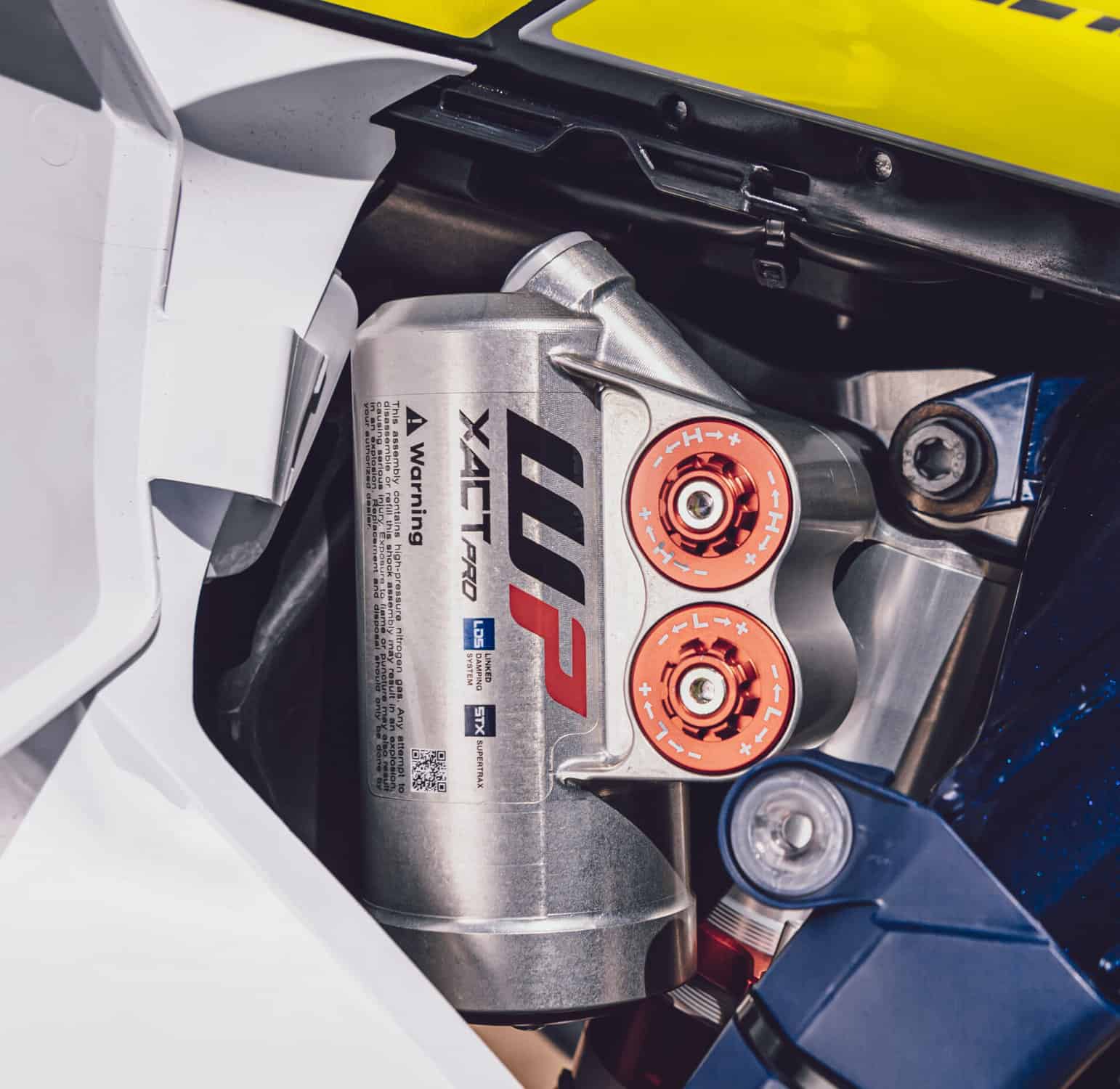 With leading-class technology and premium materials, the XACT PRO 8950 Shock is the ultimate upgrade for motocross, boosting the rider´s confidence thanks to improved feedback, outstanding damping characteristics and fully adjustable settings. The XACT PRO 8950 Shock equips LINKED DAMPING Technology, enabling perfect grip and sufficient damping reserves for the demanding conditions of the track.⁠ To complete this perfect package, with the SUPERTRAX Technology riders can adjust the high- and low-speed rebound damping, delivering a smoother, more confident and comfortable ride with less physical strain.
• Improved rebound damping adjustability thanks to the TXN adjustment mechanism
• More traction and grip on the rear wheel and thus improved acceleration and driving stability
• Less physical strain on the rider due to reduced "Buckle-Down."
• Extreme durability due to the use of high-tech materials
These PRO COMPONENTS are available for the following motorcycles:
• Husqvarna Motorcycles: TC 125, TC 250, FC 250, FC 350, FC 450 MY2023
FC 250 Rockstar Edition FC 450 Rockstar Edition MY2022
For more detailed information visit your nearest WP AUTHORIZED CENTER