Technology
The AER technology saves up a lot of weight compared to spring forks and allows to fully adjust the fork without changing any internals.
The CLOSED CARTRIDGE technology is a closed system that reduces friction, keeps damping constant and improves responsiveness.
The CONE VALVE technology replaces the classic shim stack design of conventional suspension forks and improves the smooth and turbulence-free oil flow through the damping piston by using a conical valve. This enables a linear damping performance with stiffer tunings without loss of comfort for the rider. Different cone sizes and adjustment options allow the damping performance to be individually adapted for every situation.
Technical Data
Adjuster
two-chamber AER system

compression damping

rebound damping
Technical Description
The WP XACT PRO 7448 air fork combines two of WP's greatest technologies: The Cone Valve damping system and the AER spring system. This fork with split technology has been developed in close collaboration with current World Championship riders aboard many different motorcycle brands.The Cone Valve damping leg is an evolution of the traditional Cone Valve fork with damping optimized for use in combination with an AER spring leg.The AER spring leg was developed with maximum possible performance, almost unlimited configurations and the easiest possible handling in mind.
Benefits
Cone Valve technology combined with AER technology
Optimal options for AER spring setup for initial response thanks to two separate chambers
Improved riding balance with higher bottoming resistance
Allows for customized setup and improved comfort throughout the stroke
Cone Valve system reduces the amount of shims, which limits the possibility of bent shims over time
All adjustments made externally
High-quality coating
AER technology saves up to 1 kg compared to conventional competition forks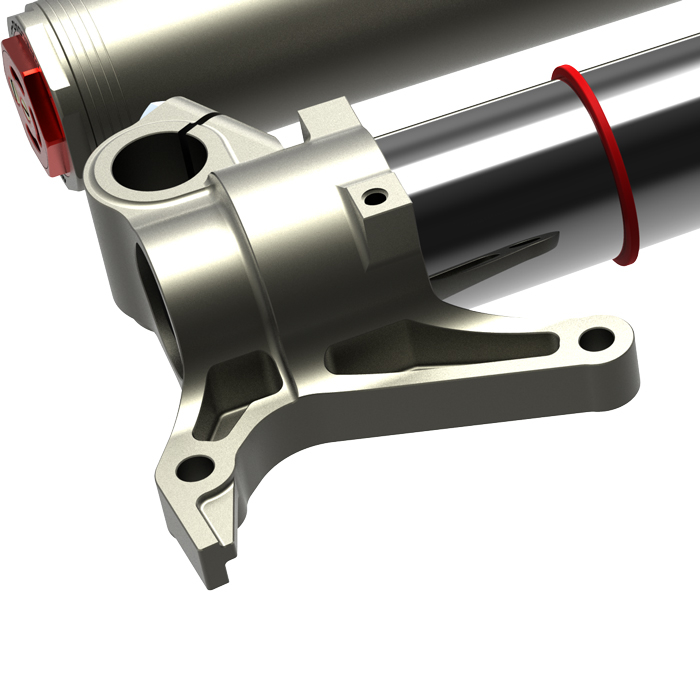 Fully adjustable compression and rebound damping allows individual optimization for each rider and their style of riding.
Friction-optimized parts and lower production tolerances ensure an even higher level of performance.
Offroad
Take your riding to the next level