// DAVID PHILIPPAERTS CHOOSES PRO COMPONENTS TECHNOLOGY FROM WP SUSPENSION
A CONE VALVE FORK AND THE SUPERTRAX SHOCK FOR HIS KAWASAKI KX450F

All motocross fans know "The Warrior" David Philippaerts: born in 1983, "son of art" (both his father and grandfather were motocross riders), MX1 World Champion in 2008, a title at the Internazionali d'Italia of motocross and multiple times Italian champion at the beginning of his career.
David continues to nourish his great passion for competition and feed the enthusiasm of his fans with a renewed competitive commitment: in fact, also for 2022, he has signed up for the Italian Prestige Motocross Championship in the Elite MX1 category, which he will contest riding a Kawasaki prepared by the Scoccia Racing Team.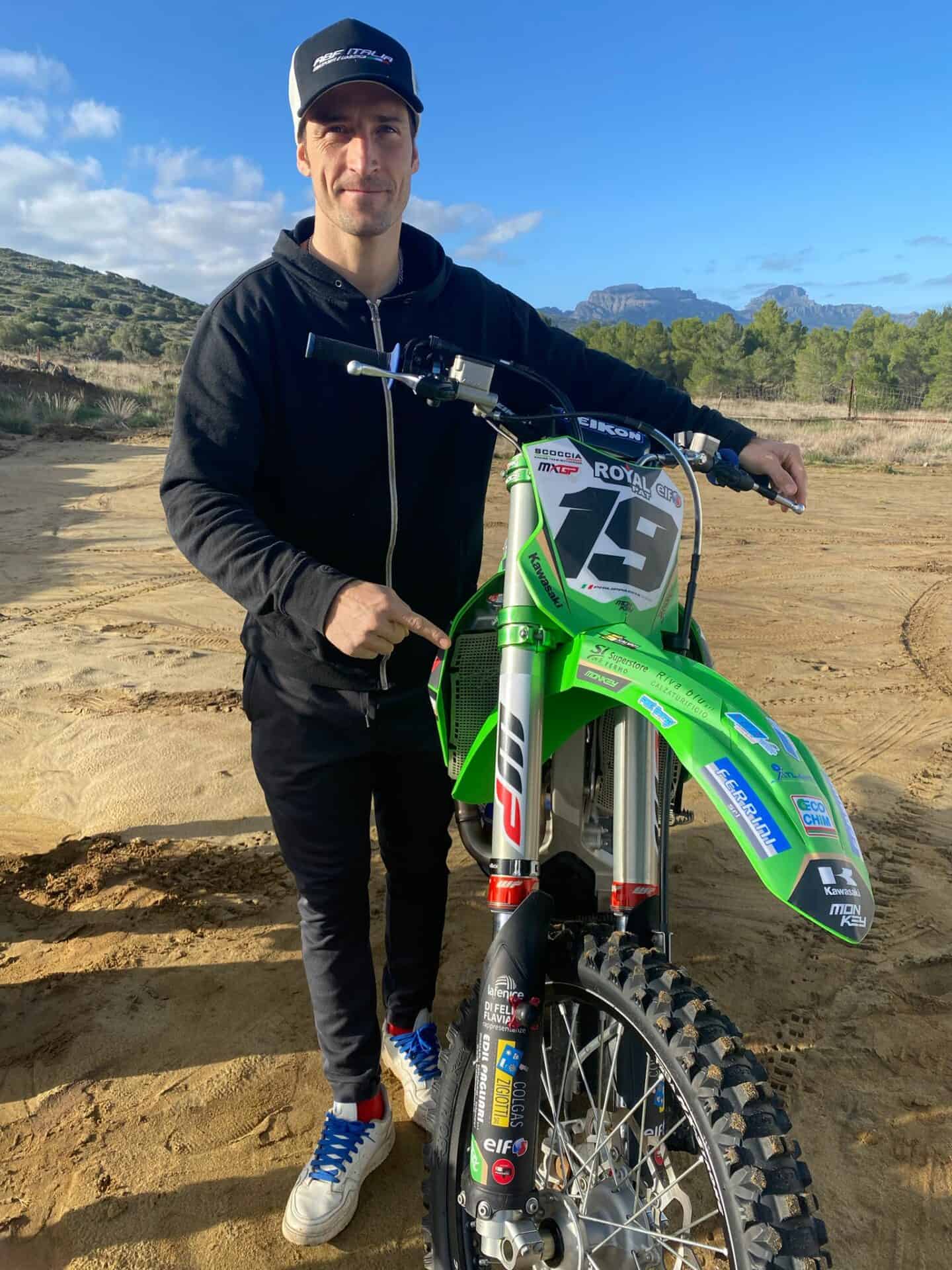 For his bike, Philippaerts has chosen to adopt WP SUSPENSION PRO COMPONENTS Technology. In fact, his KX450F will be equipped with the XACT PRO 7548 Fork and the XACT PRO 8950 Shock.
These two shock absorber units are dedicated to Kawasaki's motocross models and upgrade and improve their performance thanks to unparalleled technology derived from the world of racing.
The XACT PRO 7548 Fork combines WP CONE VALVE and CLOSED CARTRIDGE Technologies and allows the rider ample adjustment possibilities to improve comfort and achieve maximum feeling on any track.

The XACT PRO 8950 Shock is based on the innovative WP SUPERTRAX Technology. The rear wheel recovers grip more easily and allow to overcome any obstacle with more traction, thrust, and control.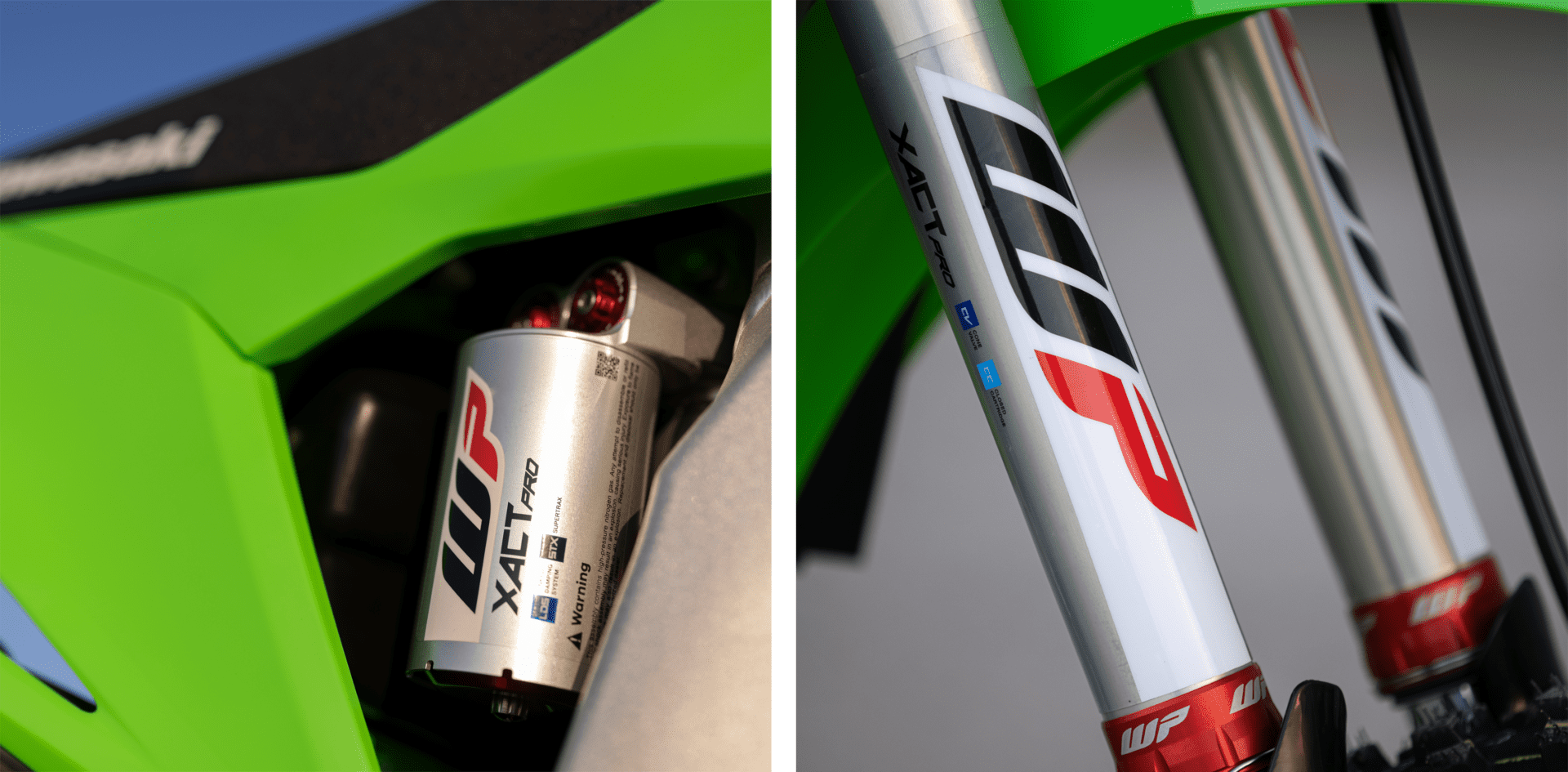 David Philippaerts: "I am very happy with my collaboration with WP Suspension and the opportunity to use PRO COMPONENTS on my Kawasaki. Next season I will be using WP Suspension both in the Italian Prestige Championship races and during tests, as well as for the courses I am doing at my motocross school. During the last day, I have been training, and it took just a few adjustments to the fork and the shock, to find the right setting and feel definitely comfortable with the bike".
Daniele Giacometti (Head of Sales Service KTM Sportmotorcycle Italia): "WP Suspension is globally recognized for the level of innovation of its products and the countless results achieved in all motorcycle disciplines. WP is often associated with the equipment of motorcycles of the KTM group but also develops products for several other brands.
Having David as one of our testimonials allows us to further raise awareness of the performance of PRO COMPONENTS technology and the advantages that can be achieved on models from other manufacturers.
His great experience, moreover, will provide important feedback useful also to increase the know-how in the motorsport competitions of our WP Authorized Centers.