XPLOR PRO 8946 SHOCK
Progressive Damping System

PROGRESSIVE DAMPING technology generates a progressive damping characteristic with increased damping performance in the last third of the suspension travel, resulting in a reduction in weight and maintenance.

Supertrax

SUPERTRAX technology perfects the TRAX System. SUPERTRAX detects missing ground contact and enables faster rebound by opening a bypass oil valve. The rider has 100% control over the speed of the rebound movement thanks to fully variable adjustment of the rebound damping.
"The XPLOR PRO 8946 SHOCK is an advanced and premium shock absorber designed for enduro riders. It incorporates the innovative WP SUPERTRAX Technology, detecting missing ground contact and enabling faster rebound by opening a bypass oil valve and therefore minimizing the time spent without ground contact.
Furthermore, the XPLOR PRO 8946 SHOCK helps to reduce motorcycle compression and promotes a more upright riding position. These factors contribute to decreasing the physical stress on the rider, providing a crucial advantage in competitive scenarios. By minimizing the physical strain, riders can maintain better control over their motorcycles and perform at a higher level."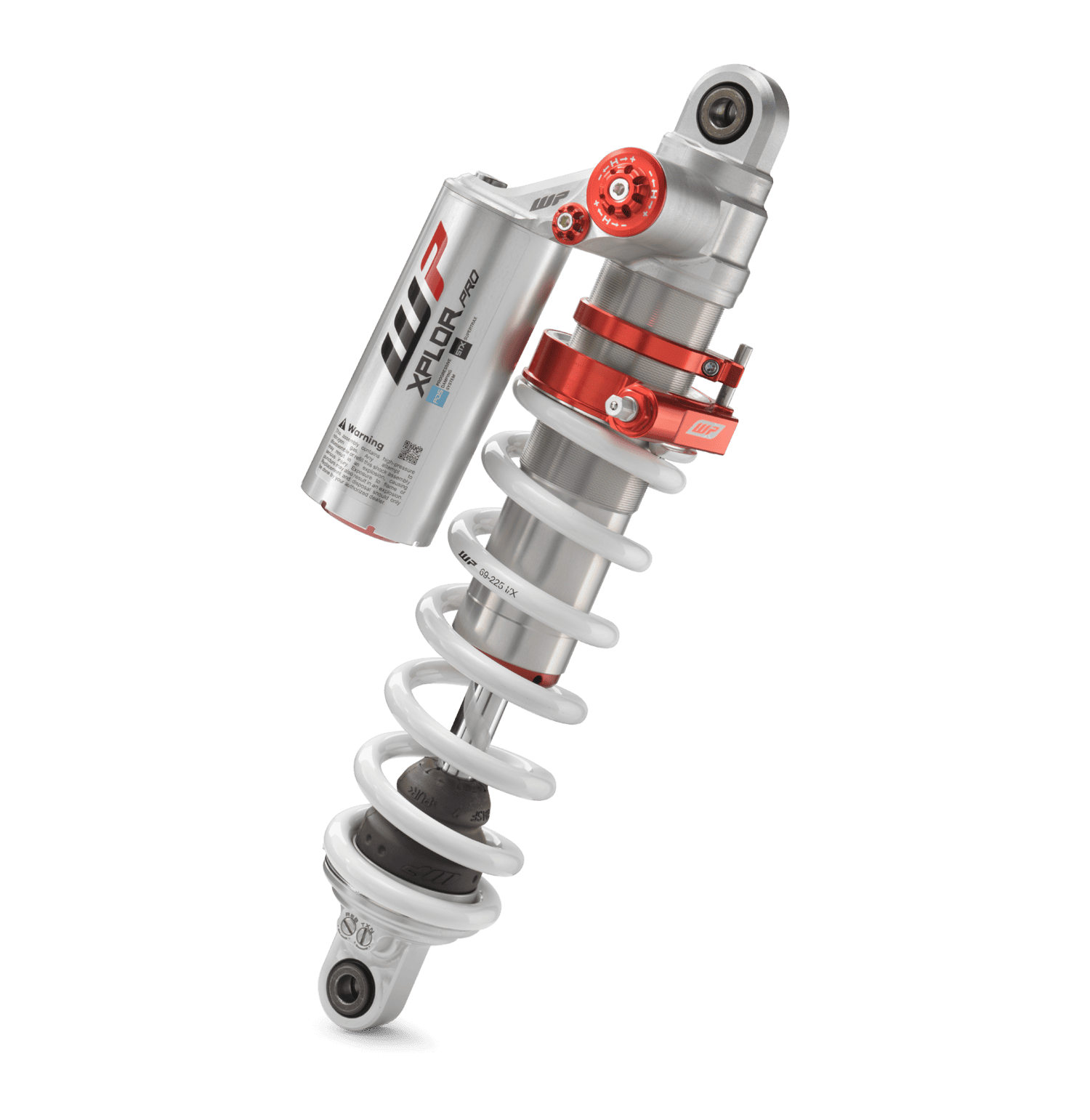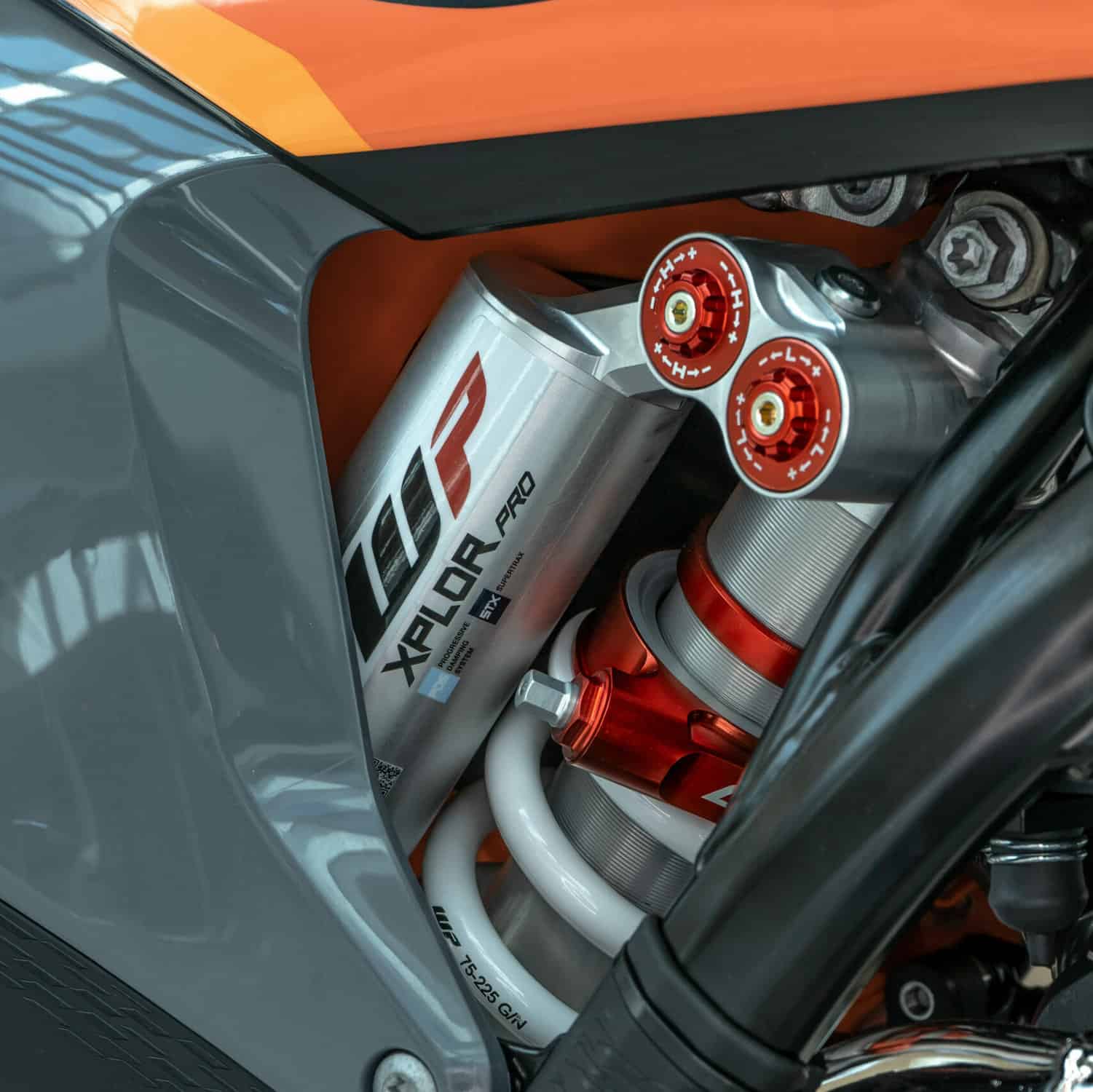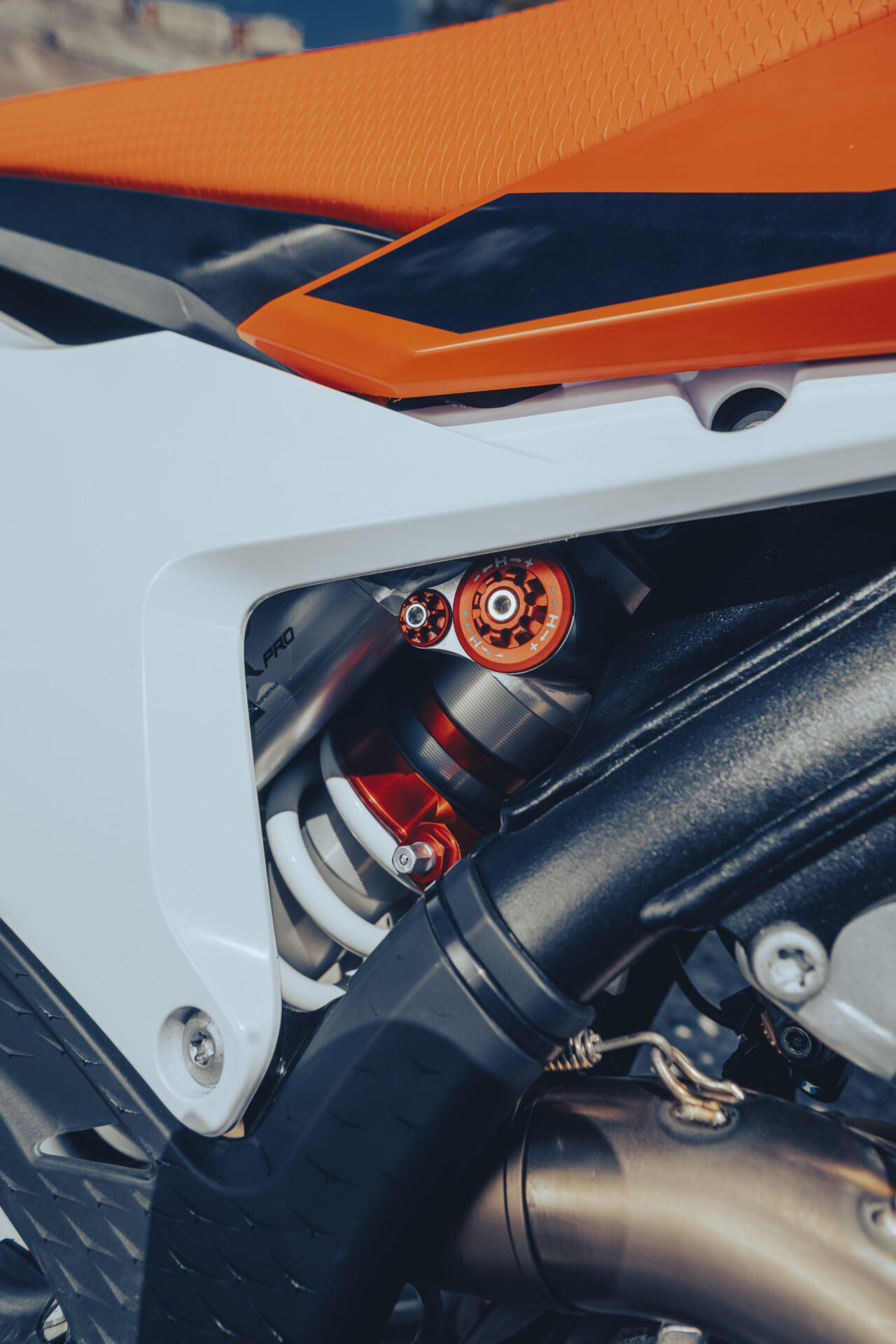 Weight

423 g

Adjuster

spring preload

High-speed rebound damping

high-speed compression damping

Low-speed rebound damping

low-speed compression damping

Länge

16.26 inch

Kolben

1.81 inch

Gewicht

0.93 lb.

Federweg

4.06 inch
"The XPLOR PRO 8946 SHOCK is an advanced and premium shock absorber designed for enduro riders. It incorporates the innovative WP SUPERTRAX Technology, detecting missing ground contact and enabling faster rebound by opening a bypass oil valve and therefore minimizing the time spent without ground contact.
Furthermore, the XPLOR PRO 8946 SHOCK helps to reduce motorcycle compression and promotes a more upright riding position. These factors contribute to decreasing the physical stress on the rider, providing a crucial advantage in competitive scenarios. By minimizing the physical strain, riders can maintain better control over their motorcycles and perform at a higher level."
New flow-optimized compression adjusters, big high-speed compression adjuster and small low-speed compression adjuster.
New flow optimized main piston for better damping response.
New SKF Seal bushings
All adjusters reachable from one side
Hand-crafted with the highest care and premium materials for the best durability
A blend of quality and motorsports success