Get exclusive promotions at your nearest WP Suspension AUTHORIZED CENTER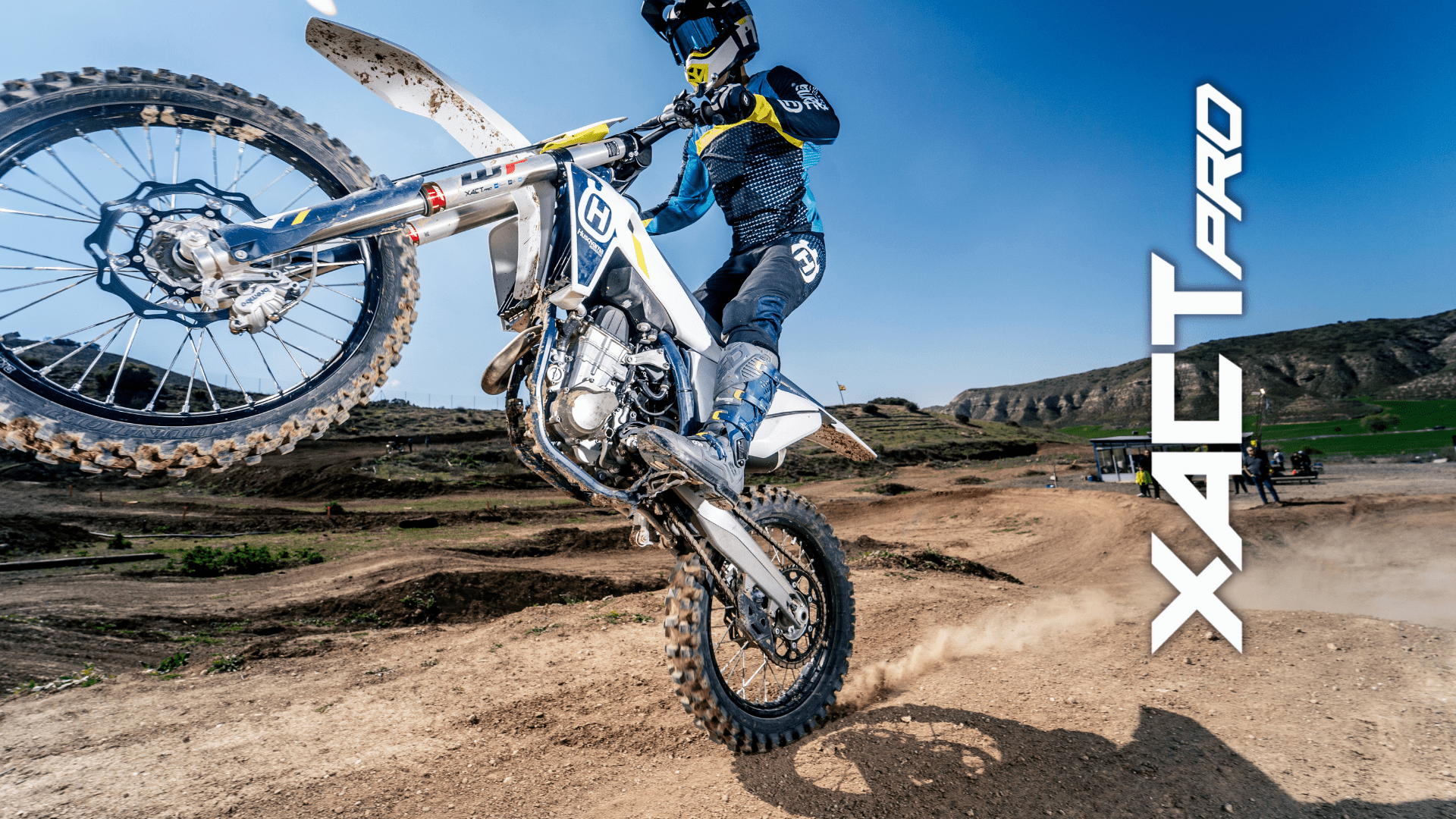 The XACT PRO COMPONENTS have been around the world, and have been highly acclaimed by riders and racing teams, who wanted to go one step further. This is the result of the use of high-quality materials with cutting edge technology.

The XACT PRO COMPONENTS for motocross deliver consistent, high-performance damping that enables faster acceleration, sharper handling, and helps to reduce rider fatigue so you can continue to push hard, right to the checkered flag!
The damping characteristics of the XACT PRO COMPONENTS are completely adaptable to the respective track conditions via several adjustment options and thus offer increased safety and a plus in comfort. The high-tech materials adapted from pro-motorsport lead to reduced maintenance and enable your own upgrade to your personal top performance. ⁠
XACT PRO 8946 SHOCK – With Unique SUPERTRAX Technology as used in Factory supported race series, the XACT PRO 8946 Shock has been crafted for the 85cc motocross. To get the maximum performance on the track, and to improve the physical relief of the rider, that helps with the reduction of fatigue symptoms.
XACT PRO 8946 Shock – Equipped with the variable oil bypass valves of SUPERTRAX technology, the rear wheel finds a firm grip in the ground, even in the toughest sections of the track. It drives your machine like on rails to the finish. Thanks to the adjustable rebound speed, power is never lost again, and you keep complete control over your bike. The PROGRESSIVE DAMPING SYSTEM not only saves weight and improves your handling but also provides predictable damping performance to completely eliminate unexpected dynamics of your motorcycle.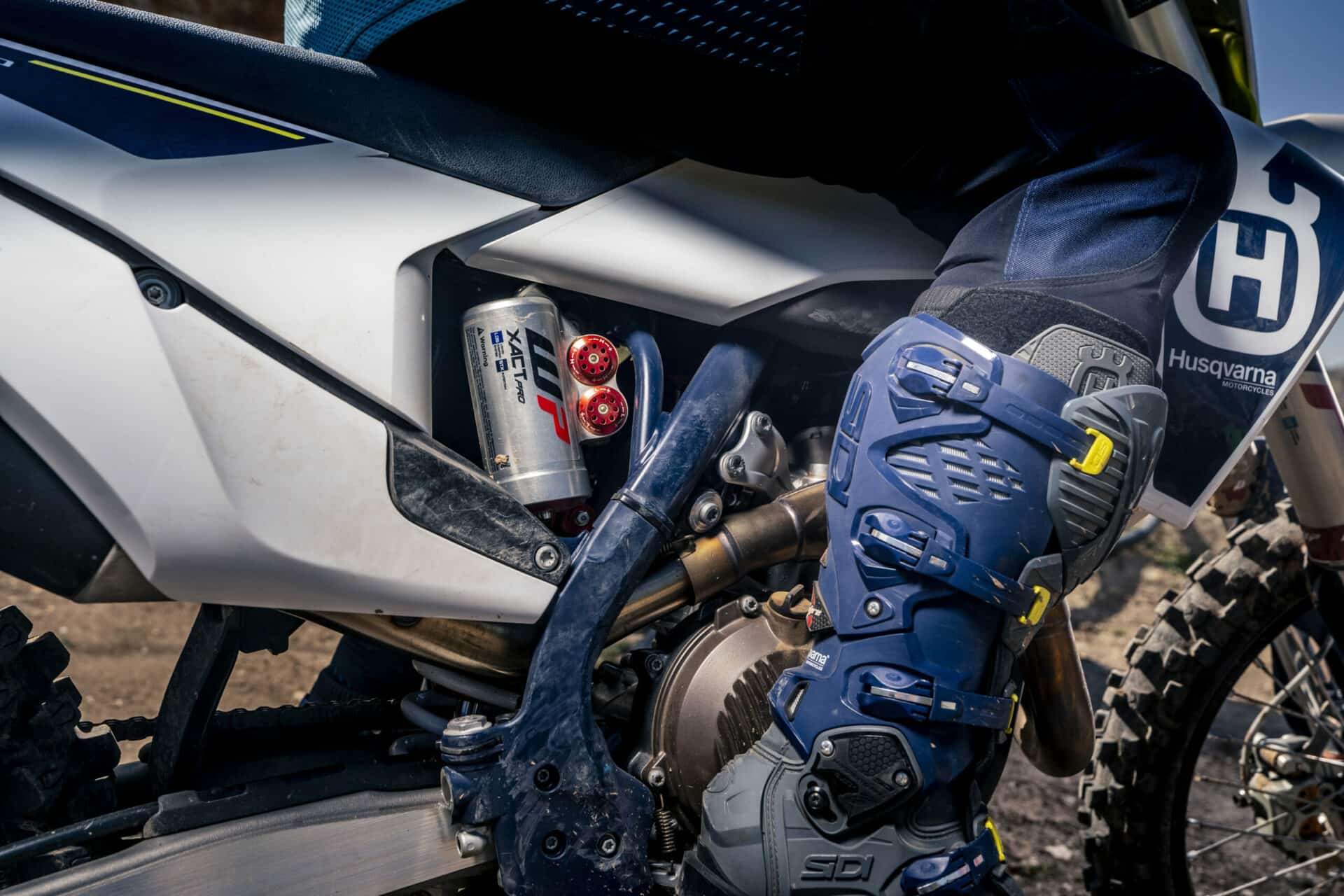 XACT PRO 7548 SPRING FORK – Highly acclaimed by its CONE VALVE Technology. Easy to adapt and adjust for the type of track and giving you all the necessary performance you need to reach the next level.
XACT PRO 7448 AIRFORK – Short-term changes in the track and other riding conditions are no problem. Via adjustment of the air pressure, the Air fork with proven WP AER Technology allows even big changes in riding dynamics whether on the track or deep in the middle of nowhere. Using the easy and quickly accessible adjusters for compression and rebound damping even fine adjustments on the roadside are performed quickly.
XACT PRO 6500 CARTRIDGE – With the maximum focus for every segment of the track and the finish line always in plain sight. The XACT PRO 6500 Cartridge allows you to simply upgrade to first-class motorsport technology. The cartridge equips your standard suspension fork to razor-sharp precision and provides you with uncompromising feedback from the track through the WP CLOSED CARTRIDGE TECHNOLOGY.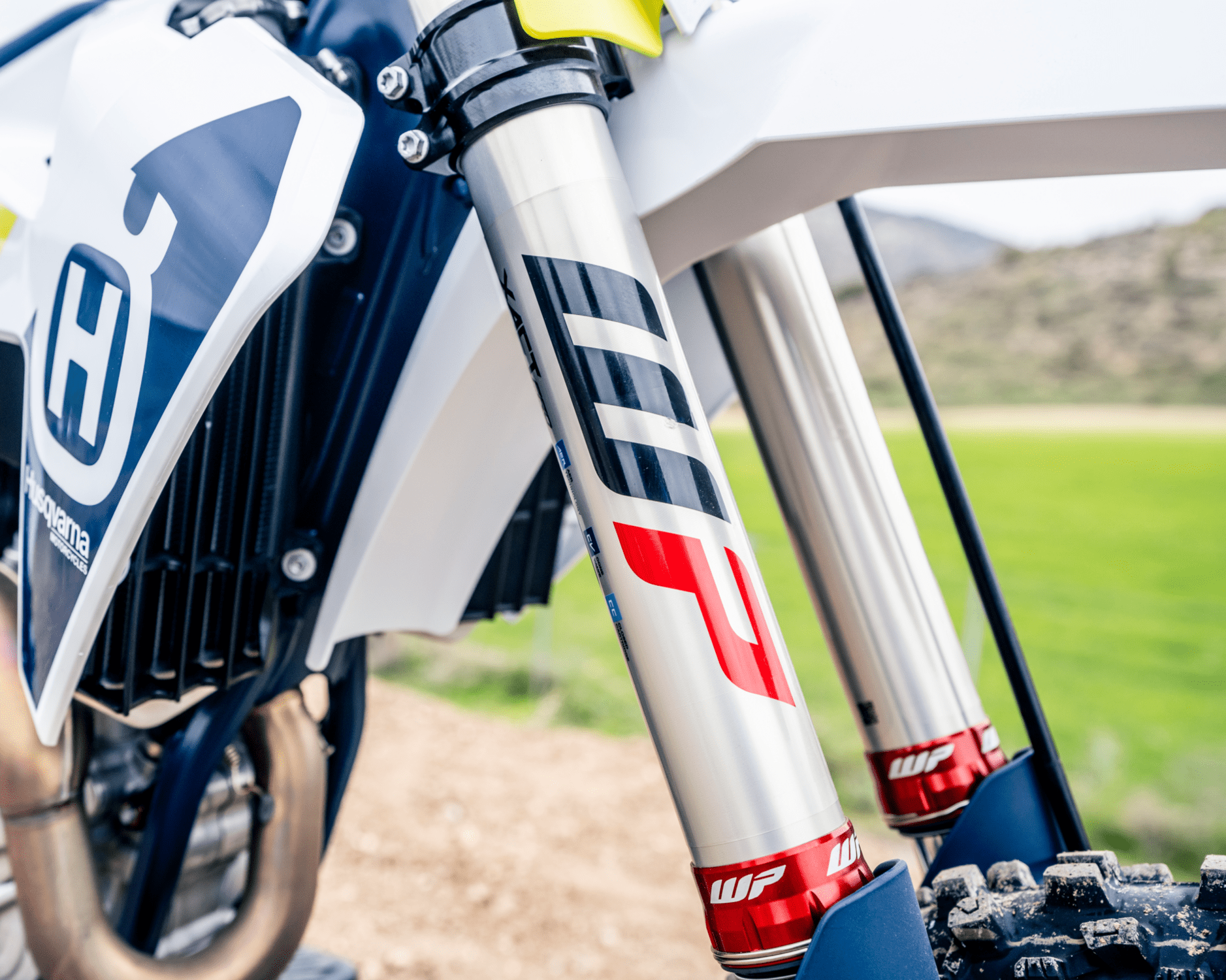 Extract the utmost of your motorcycle's capabilities with WP PRO COMPONENTS
XACT PRO 6500 CARTRIDGE

Improved feedback from the track in every riding-situation
Pressurized System reduces cavitation risk – no damping loss
Extreme longevity due to the use of only high-quality materials
All settings can be adjusted externally and flexibly
Specially handcrafted with the highest care
Spring preload fully variable

XACT PRO 7448

AER Technology drastically reduces the total weight
Constant damping performance with WP CONE VALVE Technology
Easy and quick adjustment due to split fork system
Low maintenance due to minimum manufacturing tolerances
Increased comfort in hard settings despite high breakthrough reserves

FORK

XACT PRO 7548

Improved feedback from the track in every riding-situation
Pressurized System reduces cavitation risk – no damping loss
Extreme longevity due to the use of only high-quality materials
All settings can be adjusted externally and flexibly
Specially handcrafted with the highest care

XACT PRO 8950 SHOCK

TXN adjuster guarantees, more rebound damping and more control
Bladder improves the ride and makes it smoother
You feel more confident and you have more comfort
You feel more grip traction of the rear wheel, you accelerate faster
The rider experiences much less physical strain

XACT PRO 8946

Unique SUPERTRAX Technology as used in Factory supported race series
More confidence in your ride and increased comfort due to transparent damping characteristics
Improved acceleration due to significantly increased rear wheel grip and traction
More direct handling due to weight-reduced design and high-tech materials
Physical relief of the rider leads to reduction of fatigue symptoms
High-quality, friction-optimized components reduce maintenance requirements