Technical Data
Adjuster
spring preload

high-speed compression damping

low-speed compression damping

rebound damping
Technical Description
The WP XACT PRO 7736 Shock Absorber for 50 and 65 ccm bikes is a factory tuned and fully customizable suspension unit. If required, various springs and settings are available through the WP PRO COMPONENTS Distribution Network. With the new WP XACT PRO 7736 Shock Absorber, the WP PRO COMPONENTS racing engineers have extended the product range to cater for one of the smallest off road Sportmotorcycles. The Shock is factory tuned to the specifications of the WP XACT PRO 7535 Fork. This combination provides unbeatable bike performance for this demanding, highly competitive category.
Benefits
Friction optimized components
Factory design
All adjustments made externally with standard tools
Optimized factory set-up
Adjustable Rebound Damping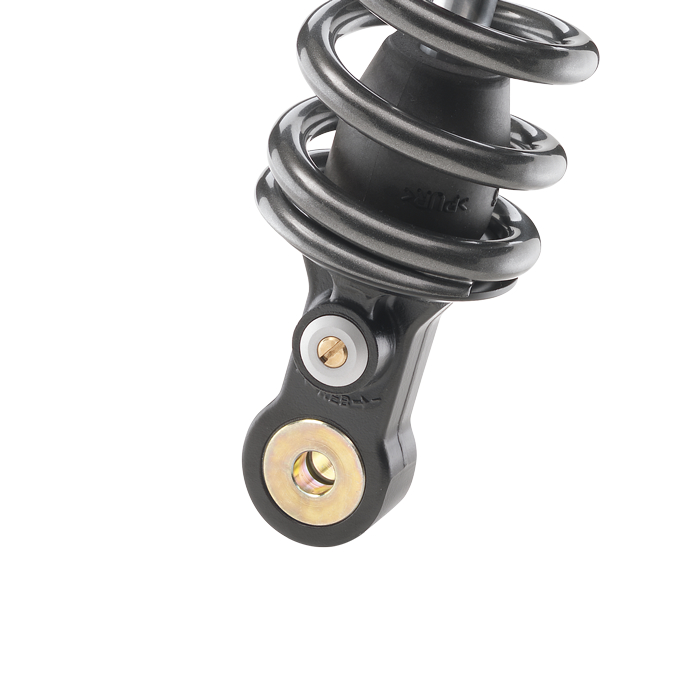 Fully adjustable compression and rebound damping allows individual optimization for each rider and their style of riding.
Friction-optimized parts and lower production tolerances ensure an even higher level of performance.
Offroad
Take your riding to the next level